Date: September / 30 / 2010 + Comments: 0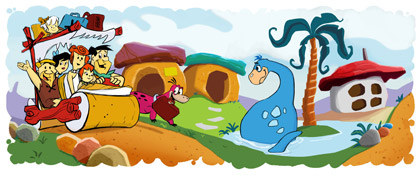 In honor of the Flintstones 50th anniversary, Google not only created a doodle but their servers will be powered by bare feet for the day.
The Flintstones is an animated American television sitcom that ran from September 30, 1960 to April 1, 1966 on ABC. Produced by Hanna-Barbera Productions, The Flintstones is about a working class Stone Age man's life with his family and his next door neighbor and best friend. It has since been re-released on both DVD and VHS.
Number of seasons: 6
Number of episodes: 166
Follow us in Twitter @aeromentaln and Facebook
Post author: Daniel Semper